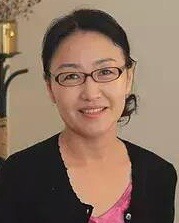 Dr. Geng Wu offers traditional Chinese medicine including acupuncture, cupping, electro-stimulation, heat therapy and auricular therapy, and natural Chinese herbs therapies.
Dr. Wu, with a Diploma of Oriental medicine (NCCAOM) is licensed by the state to practice in North Carolina and is an M.D. in China. She graduated from Beijing University of the Traditional Chinese Medicine (TCM), the best six-year full-time TCM program in China. She practiced and taught as a chief doctor in the affiliated hospital of Beijing University of TCM. As a counsellor and instructor, Dr. Wu practiced and taught TCM for nearly 16 years in Japan.
Dr. Wu specializes in providing treatment and relief for:
Pain management, sport injuries
GYN diseases, infertility, menopause symptoms and problems
Weight loss
Auto-immune and endocrine system disorders
Stroke rehabilitation, hypertension 
Gastrointestinal disorders, low energy, fatigue
Respiratory diseases, allergies 
Neurological and stress-related disorders, insomnia, addictions
Skin problems
Reducing side effects, Chemo and radiation-induced syndrome  
Facial rejuvenation acupuncture–learn more: https://awakeningshealth.com/facial-rejuvenation-acupuncture/
Dr. Wu published more than 50 articles about health care by TCM. She is a member of China Association of Acupuncture and Moxibustion, and a member of Chinese Medical Association.