An interview with Dr. Geng Wu of Awakenings!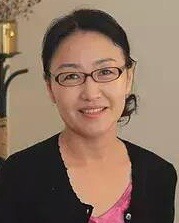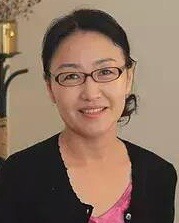 What did you do as an M.D. in China?
This was a long time ago. In China, after six years of study in medical university, I got my doctor's license. Then I was recruited by the First Affiliated Hospital of Beijing University of Chinese Medicine, the best hospital of Traditional Chinese Medicine (TCM) at that time. I completed my resident standardized training to the attending physician in the internal medicine department of the hospital. I was dealing with a variety of diseases with cardiovascular, digestive, immune, gynecological origins…
Why did you make healthcare your life's work?
Because my father was a physician, and a specialist in neurology. He strongly recommended me to go to medical school, I didn't want to be a doctor at that time, I dreamed of becoming a diplomat. But finally, my parents persuaded me to go to medical school and after six years of training in medical school, I gradually liked being a doctor in the future. My father and I graduated from the same medical school and worked in the same hospital.
What are some of your most rewarding experiences as a healer and a teacher?
I have been a physician, Chinese medicine practitioner, and lecturer in Traditional Chinese Medicine for many years. These experiences and experiences are my most important assets. As a medical worker, the most important thing is the accumulation and enrichment of treatment experience. Another thing I want to emphasize is that the work I've been doing over the years in the education and popularization of TCM has been very meaningful. When I was in Japan, I taught TCM to western doctors, pharmacists and nutritionists, so that many doctors could understand and apply TCM treatment methods and apply them to their own clinical practice. Therefore, teaching western doctors to apply TCM and telling people about TCM health maintenance is my most rewarding experience.
What do you feel is your specialty? Other areas? 
In school, I received professional training and clinical practice of integrated Chinese and Western medicine. Chinese medicine has great benefits for many diseases. The theory of Chinese medicine has its own unique theories and methods. Traditional Chinese medicine recognizes diseases from a macro perspective. The functions of various organs are interrelated and inseparable. After many years of clinical practice, I can use acupuncture and traditional Chinese medicine to relieve pain, fertility and hormonal level problems, Respiratory problems, digestive problems and other common diseases. In addition, I have been trying TCM and acupuncture to relieve complicated cases for many years.
Speaking of other fields, I actually like cooking very much, and I use the knowledge of TCM in cooking, usually called a medicated diet. Chinese medicine emphasizes that Herbal medicine and food have the same origin, that is to say, maintaining health, disease prevention and relieving symptoms through food.
You speak of the power of food for healing–we hear a lot about what *not* to eat, but what foods do you think we should bring more into our meals? 
As I said before, using Traditional Chinese Medicine in cooking and daily diet can be beneficial to family health management, disease prevention and even treatment. This is the part about TCM nutrition theory. One of the most important fundamental theories of TCM is "four natures" including "cold", "cool", "warm" and "hot", which is a summary of clinical experiences.
Everyone has their own constitution, diseases have cold or hot differences, so according to different individual constitutions and diseases, we need to take a different nature of food in order to maintain health and prevent the diseases and increase the treatment's effect.
Also, the five flavors of food ("sore, bitter, sweet, spicy, and salty") are very important, they have different functions. This is also a part of TCM nutrition theory.
How has acupuncture benefited you personally? 
Acupuncture is, of course, the main treatment I use now for my patients, and for me personally, I feel very happy when I see my patients who have relieved or reduced their pain, or I got great news from my patients. Sometimes I do acupuncture for my family members. For example, my son is a swimmer, after his hard training, he is sore often and would also develop pain in his shoulders or knees. Although he doesn't like how acupuncture feels during the treatment, he enjoys the quick relief that acupuncture can provide. My husband had toothache before, and I have also used acupuncture to relieve the pain quickly. I think these are the benefits of my work in acupuncture.
Tell us about your move to the U.S…
It started as an opportunity for my husband to work at UNC and we moved together to Chapel Hill, NC, from Japan. It was a very difficult transition. None of us within the family was fluent in English, and in the early stages of our transition, with the support of our Chinese colleagues and friends in the area, we were able to slowly learn the language, the social norms and cultures, and grow accustomed to our new home. In my 40s, I began to learn English from ABC (language school), and finally I passed the examination and received the Traditional Chinese Medicine and Acupuncture license. I use my knowledge of Traditional Chinese medicine to serve my patients and provide them with effective treatment now.
How is acupuncture in our country different than in the birthplace of Traditional Chinese Medicine?
Acupuncture, as an important part of Traditional Chinese Medicine, has a long history in China. Acupuncture is a staple form of pain treatment in China, and it is widely used for improving physical condition, preventing and relieving diseases. On average, in China, patients see their acupuncturist two or three times a week. The Chinese also use longer, thicker needles than those in the USA.
I know that you love the wisdom of philosopher Lao Tzu; do you have a favorite quote or guiding principle by him? 
"Great acts are made up of small deeds," and, "All the difficult things in the world start from the easy things, while all the big things in the world start from bit by bit. The details are everything."
Interview of Dr. Geng Wu by Deana Vassar of Awakenings Health.