Dr. Adam

Gries, DACM, L.Ac.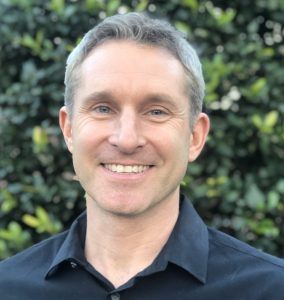 Adam Gries is co-founder, Acupuncturist, Herbalist, and Personal Development Coach for Awakenings Health.
Licensed in North Carolina, New York, and California.
Doctor of Acupuncture and Chinese Medicine, Diplomate of Acupuncture and Chinese Herbology, Certified professional life coach.
Adam practices as a Licensed Acupuncturist and Certified Life Coach. However, his approach to healing and personal enhancement has been developing since early childhood. As the son of a Psychologist, Adam was taught early on about the power of the mind and the importance of making it work for us, rather than letting it run rampant.   As a teenager, the constant analysis and mind shaping had become tiring and Adam determined to steer his career path in the physical realm. Adam has always been an ardent athlete and his passion for maximizing potential led him to study body mechanics and human physiology. He was on his way to become a Physical Therapist when he realized most patients had problems that went beyond their presenting condition. He was determined to find a more comprehensive medicine so he could oversee the many aspects of peoples' wellbeing.
In 1998, Adam moved to San Diego to attend a Masters program in Traditional Chinese Medicine. Chinese medicine provided the platform to tend to every aspect of one's life. Chinese Medicine has all the components of health integrated into one medicine.   Upon graduating in 2002, Adam was employed as the director of Chinese Medicine in a busy Multi-disciplinary Medical center. He was in charge of ensuring the smooth transition from Acupuncture to Chiropractic care, Physical therapy, and internal medicine. His ability to work between different medical systems awarded him the opportunity to teach Chinese Medicine to M.D.'s at SUNY Downstate Medical Center.
In 2005, Adam moved back to S.D. to join Kaiser Permanente in a specialized study to determine the viability and effectiveness of acupuncture in the hospital system in treating chronic pain patients.   That same year, Adam joined forces with Awakenings Health Institute to establish and run a Chinese Medical department tending to the disabled population. Working to create a truly innovative and integrated facility aimed at tending to all levels of dysfunction became a passion.   Adam and his wife Laura (the founder of Awakenings) have now started their own family and have moved back to the east coast to be near family and team up with physical therapy, athletic enhancement, and sports teams, in an effort to redefine what we should expect from a 21st century healthcare system.   Personally, Adam strives to lead a balanced lifestyle. He has played organized baseball for the past 15 years and maintains an active lifestyle. He meditates to reset the unconscious patterns of dysfunction.
He is conscious of what he puts in his body. He is not afraid to sit with his emotional discomfort and see what wisdom it can impart. Adam's goal is to provide others with a means to heal anything that needs attention, and to leave everyone he sees closer to finding their own personal peace and human potential.
Laura

Gries HHP, RYT
Laura Gries is co-founder and Yoga Therapist for Awakenings Health United
Licensed Holistic Health Practitioner, Registered Yoga Therapist
Laura personally experienced a C5 C6 Spinal Cord Injury from an auto accident, leaving her paralyzed from her neck down. She was told she'd never walk again. Instinctively, Laura's family assembled an intensive daily integrative therapy routine for her rehabilitation, which included specialized Intensive Training, Acupuncture, Massage, Nutrition, and Yoga Therapy: a wholistic approach. Laura was determined to prove the doctors wrong. She is one of the very few to have regained almost full function following a devastating spinal cord injury. Her path to recovery was never easy, but it provided her great insight on how to maximize human potential and physical function.
At the time of the accident, her dream was to compete in women's tennis, then open a unique facility catering to the healthy lifestyles for athletes. Although her injury ended much of that dream, she never lost the ambition to open a distinctive facility catering to well-motivated, highly specialized people. However, her motivation was re-directed toward using her particular tragedy to help others in similar situations.   After graduating with a B.S. in Exercise Physiology, with a minor in biomechanics, from the University of Delaware, Laura gained experience at the gait training facility at Nemour's Childrens' Hospital in Wilmington, Del. She gained tremendous knowledge about improving her own gait, which was severely compromised due to her injury. Laura also earned the "Hall of Fame Award for Determination" from Good Shepherd Rehabilitation Center in Allentown, Pennsylvania, the facility where she did most of her rehabilitation.   In 2001, she moved across the country to San Diego, to gain experience in massage therapy as well as a more specialized personal training in the spinal cord injury field. It is then she became blatantly aware of the multiple needs within this population. She interacted extensively with people facing physical, mental, emotional and social limitations similar to those she endured. Bonding to and learning from these exceptional people, she realized her dream by opening Awakenings Health Institute founded in 2004.
Laura's unique approach to engaging clients is derived from her personal and unfettered drive for a specific purpose, no matter what odds she has to work against. Laura believes in living her life to LEARN how to maximize her potential so she can go on TEACHING others how to reach theirs.   She and her husband built AHU to provide the benefits of a fully integrated wholistic program to those who wish to get more out of their life. The program naturally evolved into learning how to combine the best of our world's medicines in order to redefine the medical approach for maximizing healing and performance levels.
Mary Clark,

MSOM, L.Ac.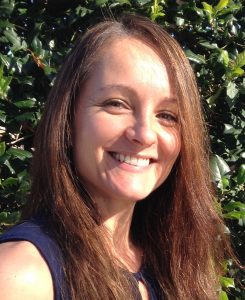 Mary Clark is a Licensed and Board Certified Acupuncturist at Awakenings Health.
In Australia, Mary graduated with a Bachelor of Arts (Psychology) and Bachelor of Health Science (Acupuncture). After moving to the United States in 2014, Mary graduated with a summa cum laude in the Master of Oriental Medicine program in Florida. She also holds Diplomas in Medical, Therapeutic and Traditional Chinese Medical Massage.
Mary's introduction to Chinese Medicine began in 1996 during a massage internship at the Nanjing University of Traditional Chinese Medicine. The practical experience at the People's Hospital of Jiangsu Province and the Traditional Chinese Medicine Hospital of Jiangsu was inspirational. The invaluable experience demonstrated the successful integration of Western and Traditional Chinese Medicine in the fields of massage, herbal medicine and acupuncture and encouraged Mary to develop the necessary skills to diagnose and treat people holistically.
Mary has spent many years working with a wide range of professional athletes including triathletes, ultra-marathon runners, cyclists, water polo and tennis players. She understands the importance of performing a comprehensive assessment in order to optimize treatment results for sports and orthopedic injuries. She also assists clients in post-surgical and general rehabilitation, addresses postural and functional complaints and treats individuals with general aches and pains.
Outside of the realm of pain, musculoskeletal and neurological conditions, Mary is focused on supporting individuals who are struggling with stress related psycho-emotional issues such as anxiety, depression, insomnia, postnatal depression and post-traumatic stress disorders. She understands the impact that every-day stresses, demands and pressures have upon health and the human body.
She is also skilled in treating a variety of digestive disorders and complaints and women's health issues, including: menstrual disorders and irregularities, endometriosis, polycystic ovarian syndrome and menopausal concerns.
Mary believes in an integrated model of medicine, centered on each patient's needs and beliefs. Her mission is to provide the highest level of personalized care, delivered with compassion, integrity, and the ability to integrate treatment plans with her patients' Western doctors and entire health care team. Mary considers treating others to be a privilege. She is committed to educating and empowering her clients by helping them achieve their treatment goals and facilitating improvement in their overall health and wellbeing.
Personally, Mary is passionate about living life in a healthy, fun and balanced way. In her spare time she enjoys yoga, Pilates, hiking and exploring the world. Her travels have taken her from coast-to-coast in Australia, and internationally to Asia, Europe and North America.
Tara Bianco Rado, L.Ac.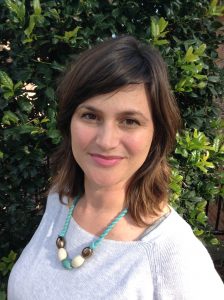 Tara first got hooked on acupuncture when she found it healed the tendonitis that she developed early on in her massage therapy career.
After practicing massage therapy and herbal medicine for over 20 years, Tara received her Master's in Oriental Medicine at Acupuncture and Integrative Medicine College (AIMC) in Berkeley.  Her clinical acupuncture training included treating nurses and physicians at UCSF Beniof Children's Hospital and pregnant women and their families at SF Homeless prenatal project. She especially loves treating anxiety, mild depression, insomnia, women's health concerns, fertility, pre and postpartum pregnancy, allergies, digestive concerns and autoimmune conditions. She uses her bodywork background in Chinese medical massage and orthopedic massage in integrative ways with acupuncture and other manual therapies to treat a wide range of chronic and acute orthopedic conditions.
Tara has studied and practiced western and indigenous herbal medicine since 1997. Later, while studying acupuncture, she apprenticed with gynecology and internal medicine specialist Hua Ling Xu at AIMC in Berkeley and she makes herbal recommendations based on a wide range of herbal medical traditions looking for local and simple solutions first, but bringing in more complex Chinese formulas as needed. Tara was raised taking homeopathy, flower essences, using food as medicine, and enjoys working with patients to expand their relationship to food and plant medicine, qi gong and exercise for deeper healing and connection to the Earth.
Tara speaks fluent Portuguese after living in Brazil for many years, and treats in Spanish as well. She lives in Durham with her partner and 8 year old son.
Geng Wu, M.D., L.Ac.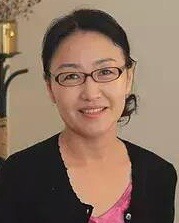 Dr. Geng Wu offers traditional Chinese medicine including acupuncture, cupping, electro-stimulation, heat therapy and auricular therapy, and natural Chinese herbs therapies.
Dr. Wu, with a Diploma of Oriental medicine (NCCAOM) is licensed by the state to practice in North Carolina and is an M.D. in China.  She graduated from Beijing University of the Traditional Chinese Medicine (TCM), the best six-year full-time TCM program in China. She practiced and taught as a chief doctor in the affiliated hospital of Beijing University of TCM. As a counsellor and instructor, Dr. Wu practiced and taught TCM for nearly 16 years in Japan. 
Dr. Wu specializes in providing treatment and relief for:
Pain management, sport injuries
GYN diseases, infertility, menopause symptoms and problems
Weight loss
Auto-immune and endocrine system disorders
Stroke rehabilitation, hypertension

 

Gastrointestinal disorders, low energy, fatigue
Respiratory diseases, allergies

 

Neurological and stress-related disorders, insomnia, addictions
Skin problems
Reducing side effects, Chemo and radiation-induced syndrome

 
Dr. Wu published more than 50 articles about health care by TCM. She is a member of China Association of Acupuncture and Moxibustion, and a member of Chinese Medical Association.
Ellie Clarneau, LMT
Ellie Clarneau is a Licensed Massage Therapist in North Carolina and Nevada. She graduated from the Dahan Institute of Massage Studies in Las Vegas, NV in 2002, earning her National Certification in Therapeutic Massage and Bodywork at that time. Since then she has gone on to work at day spas, chiropractic offices, resort spas and independent businesses, as well as on her own. She also graduated with a Bachelor's Degree in Environmental Science with a Focus in Psychology in 2013. She very much adheres to the connection and responsibility not only between all people, but also to our natural environment and the lovely planet we call home.
Ellie specializes in Therapeutic Massage as well as Energy Work, recently attaining her Second Degree of Reiki. She also utilizes a variety of modalities to fit any client's custom needs; Reflexology, Aromatherapy, Deep Tissue and Neuromuscular Therapy, Myofascial Release and Trigger Point Therapy. 
Ellie believes in the body's innate ability to heal itself when given the right environment and time, patience and care. She also knows that each body is different, and adjusts her massage to the needs of each unique client. Respecting the mind-body connection, she encourages clients to talk if they feel the need to, as her therapy tends to encompass the whole body and mind, and often, physical releases can also facilitate the release of emotional tension. Ellie alternately understands that some clients prefer silence, and she accommodates the needs of all people she provides therapy to. She has done volunteer work in hospitals and nursing homes, bringing much-needed touch and relief to those who are not able to come to her. 
Ellie enjoys reading, movies, spending time at the beach and anything that makes her laugh. She lives in Cary with her 16 year old daughter and their cat named Whiskers.
WHO

WE ARE

An integrative wellness team, built to stand on its own as a comprehensive health program for any age group.

Additionally, our program has been built to seamlessly integrate with your other healthcare specialists: whether it be your primary doctor, surgeon, therapist, or trainer. We are always ready to communicate with your healthcare team to work together to offer a comprehensive approach for your health goals. We have extensive experience working with physicians to ensure you maintain a continuum of healthcare, rather than receiving disjointed efforts. We also join up with other physical rehabilitation or athletic enhancement centers to create a comprehensive and functionally integrated whole health program.

Our program utilizes Acupuncture, Chinese herbal medicine, yoga therapy, and personal development coaching to tend to orthopedic, emotional, or general health issues. Our program has been designed to seamlessly join your current team of healthcare providers, offering a unified approach to healing, rehabilitation, and/or performance enhancement.

You deserve more from your healthcare team!

It is time for people to expect more from the healthcare system. Awakenings is the bridge connecting the benefits of western medicine with the world's best natural medicines allowing us all to receive the most appropriate and effective means for maintaining optimal health.

People are beginning to realize that compartmentalizing medicine is not necessarily in the best interest of our health. Western medicine has proven to be astounding at diagnosing, stabilizing, and fixing critical health concerns. More ancient forms of medicine have proven to be exceptional at helping the body heal, promoting optimal function, and restoring balance to the body's systems. It is time for the world's medicines to be readily available to us all in a seamless continuum of care.

Awakenings knows how to deliver full spectrum holistic care, while understanding western medicine is a necessary part of today's healthcare. We know how to take your western diagnosis and apply it to a holistic approach, as well as knowing when it is time to refer you to your M.D. for testing and intervention. A healthcare system designed to heal the body and promote health naturally, while possessing the ability to intervene when necessary is the healthcare model for the 21st century, and the one you deserve.
Our

story

MISSION

Help you Heal, Stay Healthy, and Thrive


HISTORY

Awakenings Health was spawned from a post-acute rehabilitation center (Awakenings Health Institute) tending to the most severe orthopedic and neurological injuries/disorders. Founder, Laura Gries, was herself a spinal cord injury survivor. She was told she would never walk again, as her injury left her quadriplegic. Determined to prove everyone wrong, she began an intense physical rehabilitation program. However, she and her family knew it would take more than just intensive workouts to maximize her potential ability. She traveled far and wide to make sure she received daily acupuncture, massage, and nutritional help. Laura is one of the very few who recovered from a spinal cord injury. In an effort to help others who had endured a physical trauma or debilitating injury/disorder, Laura set out to establish a non-profit, which would offer the integrative approach that she utilized for her recovery. With the help of her now husband and partner, Adam, Laura built a fully integrated physical and whole health recovery center. After 10 years of learning how to optimally integrate Acupuncture, Chinese medicine, Massage, and yoga with a performance rehabilitation and enhancement program, Laura and Adam decided to bring their program to the masses. In doing so, they are focusing solely on the integrative aspect of recovery and physical enhancement, while partnering with established programs that provide a solid platform for physical rehabilitation and performance enhancement.