Our Story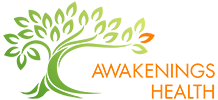 MISSION:

Help You Heal, Stay Healthy, and Thrive
Awakenings Health was spawned from a post-acute rehabilitation center (Awakenings Health Institute) tending to the most severe orthopedic and neurological injuries/disorders. Founder, Laura Gries, was herself a spinal cord injury survivor. She was told she would never walk again, as her injury left her quadriplegic. Determined to prove everyone wrong, she began an intense physical rehabilitation program. However, she and her family knew it would take more than just intensive workouts to maximize her potential ability. She traveled far and wide to make sure she received daily acupuncture, massage, and nutritional help. Laura is one of the very few who recovered from a spinal cord injury. In an effort to help others who had endured a physical trauma or debilitating injury/disorder, Laura set out to establish a non-profit, which would offer the integrative approach that she utilized for her recovery. With the help of her now husband and partner, Adam, Laura built a fully integrated physical and whole health recovery center. After 10 years of learning how to optimally integrate Acupuncture, Chinese medicine, Massage, and yoga with a performance rehabilitation and enhancement program, Laura and Adam decided to bring their program to the masses. In doing so, they are focusing solely on the integrative aspect of recovery and physical enhancement, while partnering with established programs that provide a solid platform for physical rehabilitation and performance enhancement.
---

Dr. Adam Gries, DACM, L.Ac.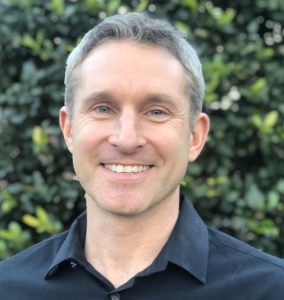 Adam Gries is co-founder, Acupuncturist, Herbalist, and Personal Development Coach for Awakenings Health.
Dr. Adam Gries has been voted the best acupuncturist in the Triangle by Indyweek readers!
Licensed in North Carolina, New York, and California.
Doctor of Acupuncture and Chinese Medicine, Diplomate of Acupuncture and Chinese Herbology, Certified professional life coach.
Adam practices as a Licensed Acupuncturist and Certified Life Coach. However, his approach to healing and personal enhancement has been developing since early childhood. As the son of a Psychologist, Adam was taught early on about the power of the mind and the importance of making it work for us, rather than letting it run rampant.   As a teenager, the constant analysis and mind shaping had become tiring and Adam determined to steer his career path in the physical realm. Adam has always been an ardent athlete and his passion for maximizing potential led him to study body mechanics and human physiology. He was on his way to become a Physical Therapist when he realized most patients had problems that went beyond their presenting condition. He was determined to find a more comprehensive medicine so he could oversee the many aspects of peoples' wellbeing.
In 1998, Adam moved to San Diego to attend a Masters program in Traditional Chinese Medicine. Chinese medicine provided the platform to tend to every aspect of one's life. Chinese Medicine has all the components of health integrated into one medicine.   Upon graduating in 2002, Adam was employed as the director of Chinese Medicine in a busy Multi-disciplinary Medical center. He was in charge of ensuring the smooth transition from Acupuncture to Chiropractic care, Physical therapy, and internal medicine. His ability to work between different medical systems awarded him the opportunity to teach Chinese Medicine to M.D.'s at SUNY Downstate Medical Center.
In 2005, Adam moved back to S.D. to join Kaiser Permanente in a specialized study to determine the viability and effectiveness of acupuncture in the hospital system in treating chronic pain patients. That same year, Adam joined forces with Awakenings Health Institute to establish and run a Chinese Medical department tending to the disabled population. Working to create a truly innovative and integrated facility aimed at tending to all levels of dysfunction became a passion. Adam and his wife Laura (the founder of Awakenings) have now started their own family and have moved back to the east coast to be near family and team up with physical therapy, athletic enhancement, and sports teams, in an effort to redefine what we should expect from a 21st century healthcare system.
Adam combines his degrees in Psychology and Chinese Medicine with a Professional Life Coach certification, to teach others how to identify and release the emotional stresses that lead to the pressures we experience in the body. This comprehensive combination of incorporating all aspects of health into a single medical practice ensures that the relief is more than temporary and often the symptoms can be eliminated altogether.
Adam works to help his clients understand that the thoughts and emotions we possess have a great impact on the state of our physical condition. Clients who leave Adam's office report not only feeling physically better, but also more centered, empowered and with an energetic glow that is apparent to people they know. "Dr. Gries possesses a unique ability to help his patients connect to what's happening in their body by learning to connect to their heart and mind".
Adam takes his time to make sure his patients are comfortable and relaxed during treatments. He talks through everything he's doing so that the patient understands the treatment. With his warm smile and friendly demeanor, you'll know you're in good hands. Adam treatments go far beyond relieving your symptoms. His goal is always to provide deeper healing and recovery, allowing you to reach your full potential.
Personally, Adam strives to lead a balanced lifestyle. He has played organized baseball for the past 15 years and maintains an active lifestyle. He meditates to reset the unconscious patterns of dysfunction.
He is conscious of what he puts in his body. He is not afraid to sit with his emotional discomfort and see what wisdom it can impart. Adam's goal is to provide others with a means to heal anything that needs attention, and to leave everyone he sees closer to finding their own personal peace and human potential.
---

Laura Gries, HHP, RYT
Laura R. Gries is co-founder and a Registered Yoga Teacher and Licensed Holistic Health Practitioner for Awakenings Health, located in Raleigh, NC.  Laura is also founder of Yoga mOM.
A long time ago, I identified as an athlete. But after a car accident left me paralyzed from the neck down, I had to start all over again. I'd never regain my abilities as they once were. With years and years of rigorous rehab, exercise, and self-help, I have re-emerged. I've faced insecurities and fears I thought would be impossible to conquer. I've had to let go of layers and layers of ego, attachments, wounds and pain to arrive at a place where I could love myself with all of my flaws and limitations. It's a work in progress. I found yoga to be the one practice that allowed me to accept my starting place and help me use my body to free my soul. 
We've all seen the pictures of yogis capturing their poses in front of a beautiful sunset, or on a mountain top with a breathtaking view. Those pictures are beautiful. I love seeing them. But they don't really capture the essence of yoga. Yoga is a journey that starts with surrendering to our limitations and attachments. From there we learn to open up and grow stronger so that we may meet each day with more of our true self stronger to meet the daily demands.  
My life doesn't take place on a beach at sunset doing tree pose. I'm a 40 something year old mother of 3 young children, a geriatric dog, and two cats. My life is utter chaos. Some days I don't even get 10 minutes to catch my breath. People love telling my husband and me "we're in the thick of it" right now. I accept that. I accept that my body isn't able to achieve the full expression of every yoga pose. Life is messy…and yet beautiful. 
Yoga is the one thing that lets me be where I'm at with no judgment, no expectations, and yet ALWAYS leaves me feeling more connected to my true self once I finish. 
Yoga has become sort of a trendy thing these days. People feel pressure to keep up with others in a class, look good doing their poses, and look good in their clothes, but that's not what it's about. Yoga is about showing up and practicing unconditional love, acceptance, and support for your body, mind and soul while you challenge yourself to heal and get stronger. 
I'm not going pretend to be some enlightened yogi. I'm just someone who loves yoga, honors the wisdom it holds, and loves helping others gain the benefits of this rich medicine. 
Please join me in one of my classes. You will be honored for who you are and where you are at in this moment.  Your body will begin to reshape as you reshape your relationship with yourself.  One in which you begin to truly love and accept yourself unconditionally.
Love ALL Ways,
Laura R. Gries
RYT, HHP
---

Geng Wu, M.D., L.AC.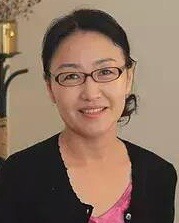 Dr. Geng Wu offers traditional Chinese medicine including acupuncture, cupping, moxibustion, electro-stimulation, heat therapy and auricular therapy, and natural Chinese herbs therapies.
Dr. Wu, with a Diploma of Oriental medicine (NCCAOM) is licensed by the state to practice in North Carolina and is an M.D. in China.  She graduated from Beijing University of the Traditional Chinese Medicine (TCM), the best six-year full-time TCM program in China. She practiced and taught as a chief doctor in the affiliated hospital of Beijing University of TCM. As a counsellor and instructor, Dr. Wu practiced and taught TCM for nearly 16 years in Japan.
Dr. Wu specializes in providing treatment and relief for:
Pain management, sport injuries
GYN diseases, infertility, menopause symptoms and problems
Weight loss
Auto-immune and endocrine system disorders
Stroke rehabilitation, hypertension
Gastrointestinal disorders, low energy, fatigue
Respiratory diseases, allergies
Neurological and stress-related disorders, insomnia, addictions
Skin problems
Reducing side effects, Chemo and radiation-induced syndrome
Facial rejuvenation acupuncture
Dr. Wu published more than 50 articles about health care by TCM. She is a member of China Association of Acupuncture and Moxibustion, and a member of Chinese Medical Association.
---

Sheri Lawler, LMBT
Certified Orthopedic/Clinical Massage Therapist
Certified Myokinesthetic Practitioner
Certified Sport Stretch Therapist
Therapeutic bodywork is as an invaluable component of an integrated self-care program by
addressing the muscular and soft tissue dysfunctions common in individuals today. The body
takes on a cumulative load from training, injuries, chronic postural imbalances, or the stress of
daily living.
Over the last 19 years, I've specialized in Sports Bodywork and Myofascial Therapy, working with
everyday athletes to NFL professionals, youth and seniors. However, helping people maximize their physical potential and relieving the stress that takes hold in our bodies is not just for athletes; It applies to all of us. We all deserve to meet our life without injured and stressed muscles hampering our body's ability to achieve our daily goals.
I believe in taking the time to discover the root cause of an issue, which leads to a more satisfying and lasting outcome. This is accomplished through working alongside top industry elite professionals and an unquenchable desire for continuing education.
Certified Sport Stretch Therapist
XPE Sports NFL Combine Camp
Certified Myokinesthetic Practitioner
Certified Orthopedic/Clinical Massage Therapist
CORE Sports Myofascial Therapist
XPE Sports NFL Combine Camp
National Board Certification Therapeutic Massage and Bodywork
Colorado School of Healing Arts
Member Associated Bodywork & Massage Professionals
Held Licenses in Massachusetts, South Carolina, Arizona and North Carolina
---

Chelsea Perry, LMBT
Massage therapy helps trigger the parasympathetic nervous system which allows us to "rest and digest." Being in this state allows our bodies to heal. In a world where chronic stress and anxiety is growing, Chelsea believes that massage therapy is an indispensable tool for healing.
Chelsea was inspired to start a career in massage therapy to help people combat the negative effects of stress. With an understanding of the mind-body connection Chelsea hopes to help soothe the mind through healing the body. She believes that our thoughts, feelings, beliefs, and attitudes can positively or negatively affect our biological functioning and that what we do with our physical body can impact our mental state. This complex interrelationship between our minds and bodies, along with her understanding of evolutionary Psychology and the autonomic nervous system, inspires Chelsea's passion for healing through massage.
The sympathetic nervous system (or "fight or flight") keeps us safe from predators and other threats, but sometimes our bodies have a hard time distinguishing from truly dangerous situations and common sources of stress and anxiety in our lives. It releases a flood of hormones to boost our body's alertness and prioritizes the systems that would help us out of our perceived danger, putting other important processes – such as digestion – on standby. If our sympathetic nervous system is constantly on high alert it can have a negative impact on our bodies and overall health and well-being.
Chelsea incorporates techniques from Swedish, deep tissue, myofascial trigger point, and Thai massage to customize sessions for her client's specific needs and goals.She is certified in prenatal, hot stone massage and decompression therapy. She finds fulfillment in working with injuries, post-operative goals, chronic pain and illness as well as with cancer and abuse survivors. She prioritizes her client's safety and comfort, always respecting their boundaries and her own scope of practice and aims to make sure everyone feels welcome.