WE ARE SO THANKFUL FOR YOUR VOTES FOR DR. ADAM GRIES!
Thank you to each of you who took the time to vote for Dr. Adam Gries as the best acupuncturist for Indy Week's Best of the Triangle competition! We are just so thrilled that your votes took him from a write-in nominee to winning the competition! Helping his patients move past pain and suffering so they can enjoy more of life is Dr. Gries' calling and it's deeply appreciated that you allow him to be a part of your journey!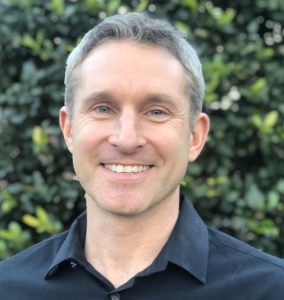 Experience Physical & Emotional Wellness
Awakenings Health is a holistic center that utilizes multiple treatment modalities. We offer both private and community acupuncture, massage, cupping, reiki, naturopathy, facial rejuvenation acupuncture, moxibustion, Chinese herbal medicine, as well as nutrition and life coaching. In addition, we offer yoga and meditation classes. We are an integrative wellness team, built to stand on its own as a comprehensive health program for any age group.
A message from Dr. Gries: COVID-19 and your health
The one precaution most people aren't taking concerning COVID-19.
Awakenings Health has been built to seamlessly integrate with your other healthcare specialists: whether it be your primary doctor, surgeon, therapist, or trainer. We are always ready to communicate with your healthcare team to work together to offer a comprehensive approach for your health goals. We have extensive experience working with physicians to ensure you maintain a continuum of healthcare, rather than receiving disjointed efforts. We also join up with other physical rehabilitation or athletic enhancement centers to create a comprehensive and functionally integrated whole health program.
Our program utilizes Acupuncture, Chinese herbal medicine, yoga therapy, and personal development coaching to tend to orthopedic, emotional, or general health issues. Our program has been designed to seamlessly join your current team of healthcare providers, offering a unified approach to healing, rehabilitation, and/or performance enhancement.
Telemedicine at Awakenings Health!
Awakenings Health is offering telemedicine appointments to help you while you stay at home.
After my injury, I felt like everyone had given up on me or they had no answers. Adam does what no other therapy can do because the needles are so precise in where and what they do. I have never experienced anyone who cared so much about me. I felt like I was in such good hands and that they would do whatever it took to help.
The depth and experience that Laura brings to yoga comes through in her thoughtful teaching. She gently challenges and encourages us to literally and physically move in new ways. I have been a yoga teacher for 15 years, and her adjustments are some of the best I've ever seen! Thank you!
Adam's treatment have dramatically reduced my issues with pain, spasms and controlling my body temperature. His guidance in the connection between mind and body have been instrumental in developing much improved mental health. The combination of the two have created a quality of life I'd thought I couldn't feel again.