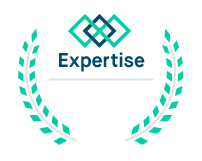 Best Acupuncturists
in Raleigh
2018
FEATURED VIDEO

: ACUPUNCTURE FOR PAIN
Acupuncture and Chinese Herbs have proven to be effective treatments for pain. But perhaps their best feature is that they go beyond simply alleviating pain; they help the body reestablish its own ability to maintain proper function and prevent further injury.
EXPERIENCE ACUPUNCTURE WITH

DR. ADAM GRIES, DAOM

Today, people throughout the West are discovering the benefits of Traditional Chinese Medicine. Acupuncture is an ancient practice that focuses on healing the whole body instead of just concentrating on its symptoms. By bringing the body's functional systems into balance, the person's physical, mental, and spiritual well-being can be restored and enhanced thus boosting healing potential and overall vitality. In addition to the physical relief that acupuncture provides, Dr. Gries works to help his clients understand that the thoughts and emotions we possess have a great impact on the state of our physical condition.

Dr. Gries combines his degrees in Psychology and Chinese Medicine with a Professional Life Coach certification, to teach others how to identify and release the emotional stresses that lead to the pressures we experience in the body. This comprehensive combination of incorporating all aspects of health into a single medical practice ensures that the relief is more than temporary and often the symptoms can be eliminated altogether.

Clients who leave Dr. Gries' office report not only feeling physically better, but also more centered, empowered and with an energetic glow that is apparent to people they know. "Dr. Gries possesses a unique ability to help his patients connect to what's happening in their body by learning to connect to their heart and mind".

Dr. Gries takes his time to make sure his patients are comfortable and relaxed during treatments. He talks through everything he's doing so that the patient understands the treatment. With his warm smile and friendly demeanor, you'll know you're in good hands. Dr. Gries treatments go far beyond relieving your symptoms. His goal is always to provide deeper healing and recovery, allowing you to reach your full potential.

If you're looking for relief from tension, stress, pain, and a body that has not been functioning as well as it has in the past, we invite you to book an appointment with Dr. Gries to find a more permanent solution for your situation.